The Everglades, one of the world's most unique and endangered ecosystems, faces an ongoing challenge due to the invasive python population, emphasizing the critical need for the eradication of this non-native species.
Regenerating the Florida Everglades with changemaking fashion
Piper & Skye has embarked on a visionary initiative to create a collection of exquisite products utilizing Florida's invasive python, marking a pivotal moment in our journey towards changemaking, sustainable fashion.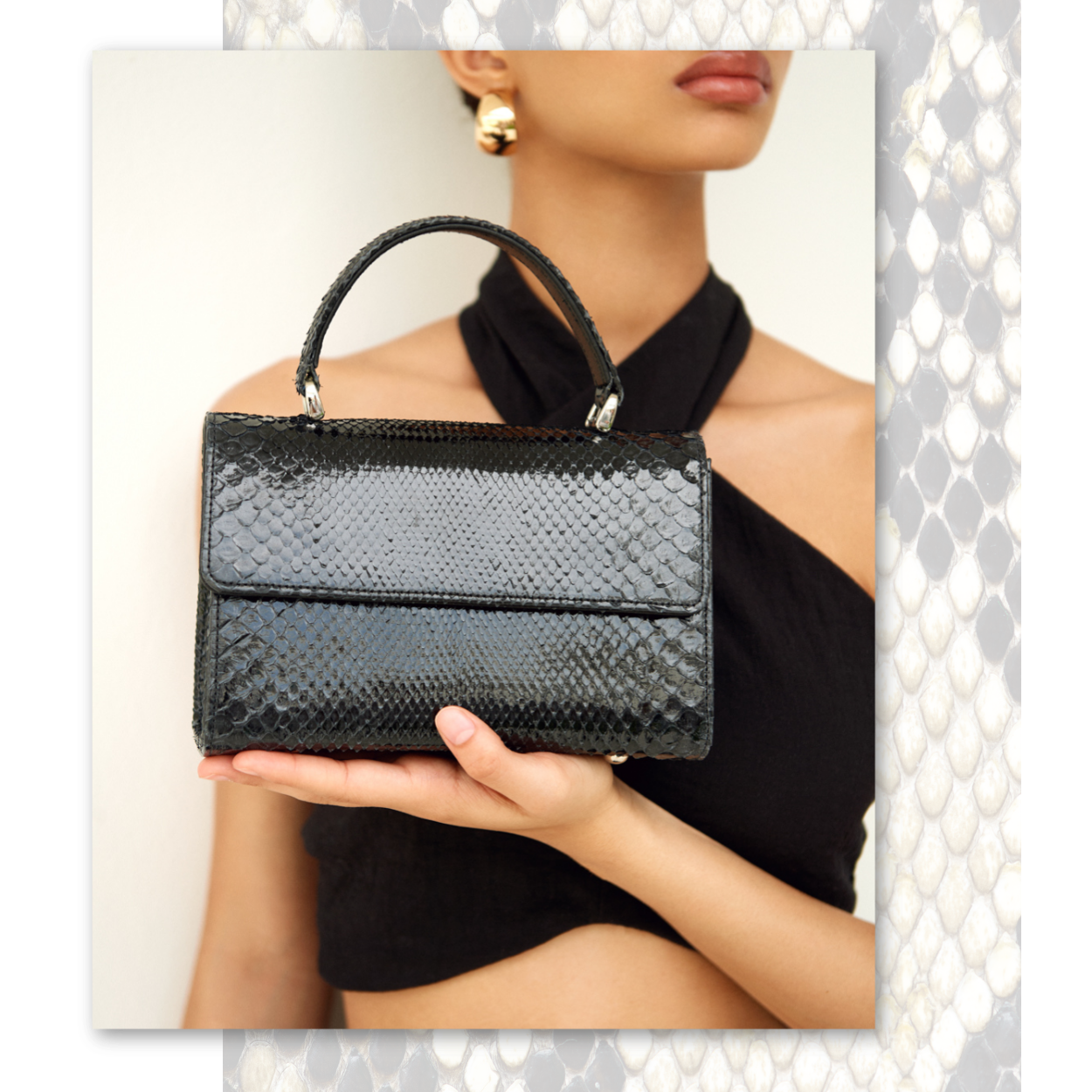 Restoring rare and endangered species of the Everglades National Park
Burmese pythons are an invasive species in Florida that adversely impact native wildlife. For nearly two decades Pythons have been successful at reproducing in the wetlands because they have no predators.

"These invaders have wreaked havoc on native species, from birds to mammals, including deer, pigs, alligators, and other fauna, thus potentially disrupting food chains and overall ecosystem balance." - Florida Conservation Coalition
Burmese Python are protected by the Anti-Cruelty Law
The Florida Fish and Wildlife Conservation Commission (FWC) encourages humane killing on privately owned properties and Commission-managed lands. The FWC provides guidelines recommended by the American Veterinary Medical Association (AVMA) to prevent suffering of reptiles. The FWC works with partners to manage Burmese pythons in a variety of ways.
In addition, the United States Fish and Wildlife Service (USFWS) lists Burmese pythons as an Injurious Species under the Lacey Act, preventing the importation of these constrictor snakes into the United States
A regenerative resource for crating responsible luxury and restoring ecosystems
Piper & Skye is looking to this invasive species as a regenerative resource to craft a collection of luxurious bags, showcasing our brand's unwavering commitment to innovation and underscoring our dedication to utilizing materials that exhibit environmental stewardship.
Utilizing regenerative materials that would otherwise go to waste creates a more circular product. Not only does doing so honor theanimal and make greater use of the whole, but it also indirectly avoids theuse of more environmentally-harmful bovine leather.
Our refined collection of python accessories is a testament to our mission of blending responsibility with luxury fashion...
RAW MATERIAL SELECTION CRITERIA
Piper & Skye embodies the sustainable management and efficient use of natural resources within its stringent Material Selection Criteria. We work with our suppliers to ensure that management of the species is overseen by a governing body, which seeks to ensure the healthy and thriving biodiverse ecosystem in which the species lives. Our objective has always been to design luxury handbags that have the smallest possible environmental impact. The first step in this journey is the careful selection of materials that satisfy our material selection criteria. For example, using pirarucu which is a byproduct of a natural food source, makes more efficient use of the whole fish while simultaneously ensuring that the skins do not end up in a landfill or being burned. The following are the items we require in order to proceed with a certain raw material.
The species must meet at least one of the following criteria:

Be used as a food source somewhere in the world.

Be in over-population in its natural habitat.

Be considered an invasive species.

The skins and leathers would be considered a waste product (headed for a landfill) unless passed-on to designers and artisans who create beautiful handbags and accessories with them.
Management of the species is overseen by a governing body (CITES, Fish and Wildlife Licensing, etc.) which seeks to ensure the healthy and thriving ecosystem in which the species lives.


There is no undue suffering in any form during theprocess of culling, fishing, or otherwise. We abide by theFive Freedoms originally defined by the UK's FarmAnimal Welfare Council.

Select only suppliers that align with our goals to reduce hazardous and toxic chemicals used in the tanning,dying, and manufacturing processes.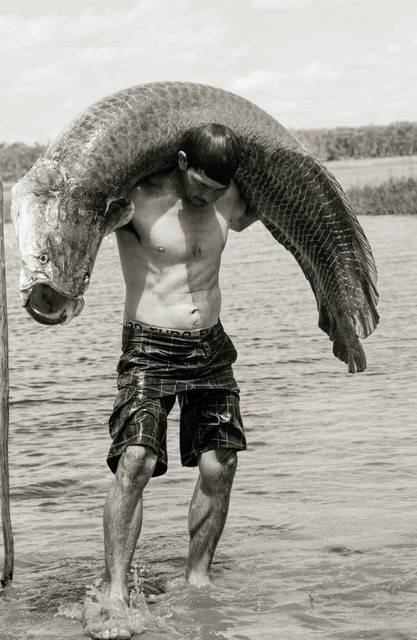 Piper & Skye adheres to the animal welfare principles established by the non-profit organization "Business for Social Responsibility" (BSR Principles). Any Supplier providing us with animal materials shall also adhere to such principles and Piper & Skye's company Animal Welfare Policy.
In addition, Piper & Skye refers to the Terrestrial Animal Health Code published by the World Organization for Animal Health (OIE) for animal welfare standards at an international level. We expect our suppliers to fully comply with these standards and global animal laws.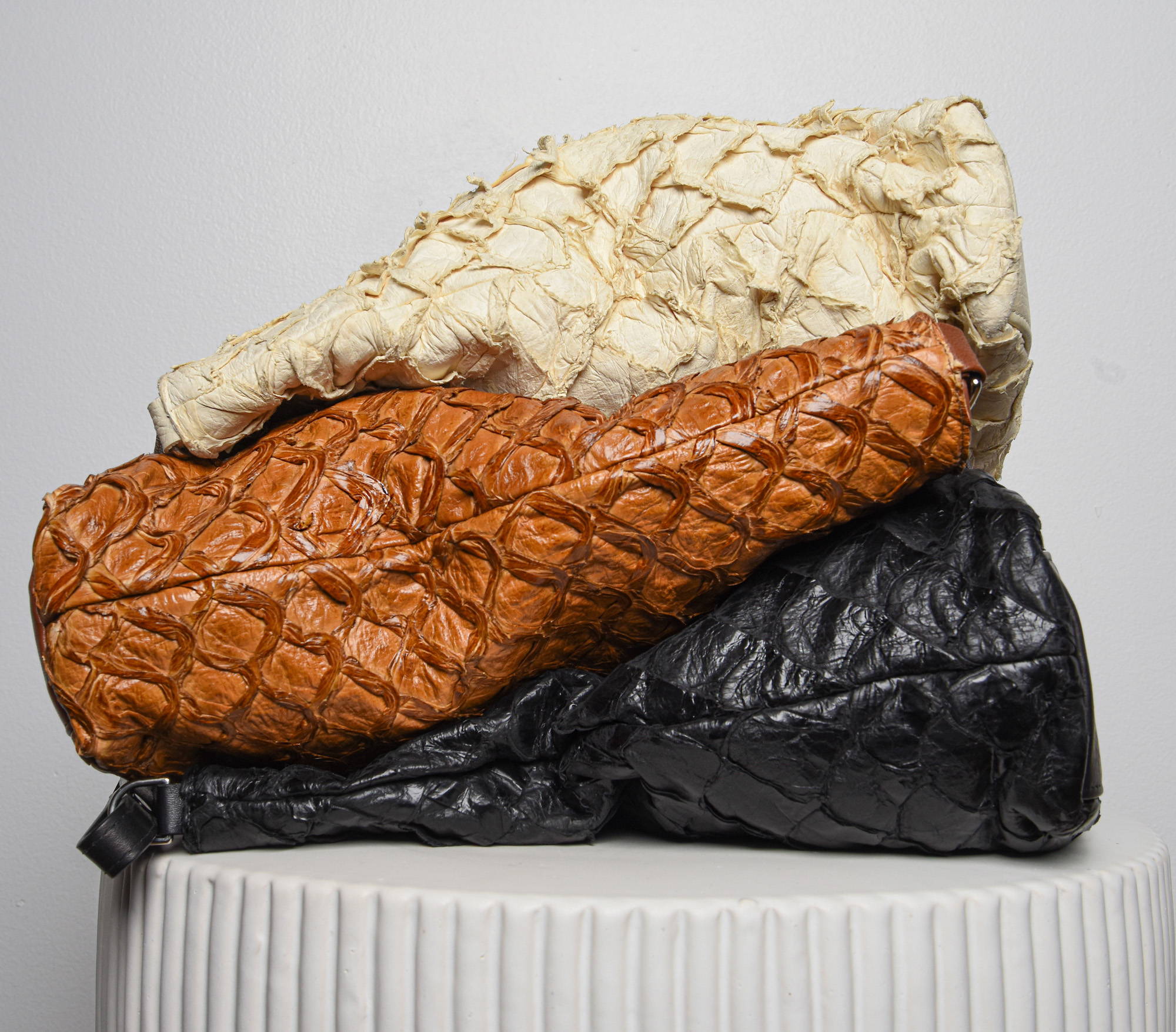 Piper & Skye Quality Standards