One of the world's most trusted luxury leathers
Ethical production & consumption
Piper & Skye's alligator leather is proudlysourced and tanned in the USA. TheLouisiana Department of Wildlife &Fisheries (LDWF) has fine-tuned ascientific management program tomaintain a healthy and stable alligatorpopulation while creating a sustainableand certified industry in Louisiana. Eachregistrant must prove compliance withscience-based animal welfare standardsestablished by the government.
Tagged & traced for
transparency
Each certified LDWF registrant is issuedCITES (Convention on InternationalTrade in Endangered Species of WildFauna and Flora) alligator tags for onlythe number of alligators housed at theirsite. Each tag is registered for detailedrecord keeping that LDWF maintains,and to ensure legal trade practices.When shipped out of state for thepurposes of commerce, each taggedleather is checked and verified seventimes with LDWF.
Growing conservation & circularity
All fees collected by CITES tags gotowards alligator sustainablemanagement programs, populationcontrol, education, and conservationefforts to ensure the health and stabilityof the population. Together, these effortsand initiatives contribute to improving thebiodiversity of this ecosystem.
RAW MATERIAL SELECTION CRITERIA
Piper & Skye embodies the sustainable management and efficient use of natural resources within its stringent Material Selection Criteria. We work with our suppliers to ensure that management of the species is overseen by a governing body, which seeks to ensure the healthy and thriving biodiverse ecosystem in which the species lives. Our objective has always been to design luxury handbags that have the smallest possible environmental impact. The first step in this journey is the careful selection of materials that satisfy our material selection criteria. For example, using pirarucu which is a byproduct of a natural food source, makes more efficient use of the whole fish while simultaneously ensuring that the skins do not end up in a landfill or being burned. The following are the items we require in order to proceed with a certain raw material.
The species must meet at least one of the following criteria:

Be used as a food source somewhere in the world.

Be in over-population in its natural habitat.

Be considered an invasive species.

The skins and leathers would be considered a waste product (headed for a landfill) unless passed-on to designers and artisans who create beautiful handbags and accessories with them.
Management of the species is overseen by a governing body (CITES, Fish and Wildlife Licensing, etc.) which seeks to ensure the healthy and thriving ecosystem in which the species lives.


There is no undue suffering in any form during theprocess of culling, fishing, or otherwise. We abide by theFive Freedoms originally defined by the UK's FarmAnimal Welfare Council.

Select only suppliers that align with our goals to reduce hazardous and toxic chemicals used in the tanning,dying, and manufacturing processes.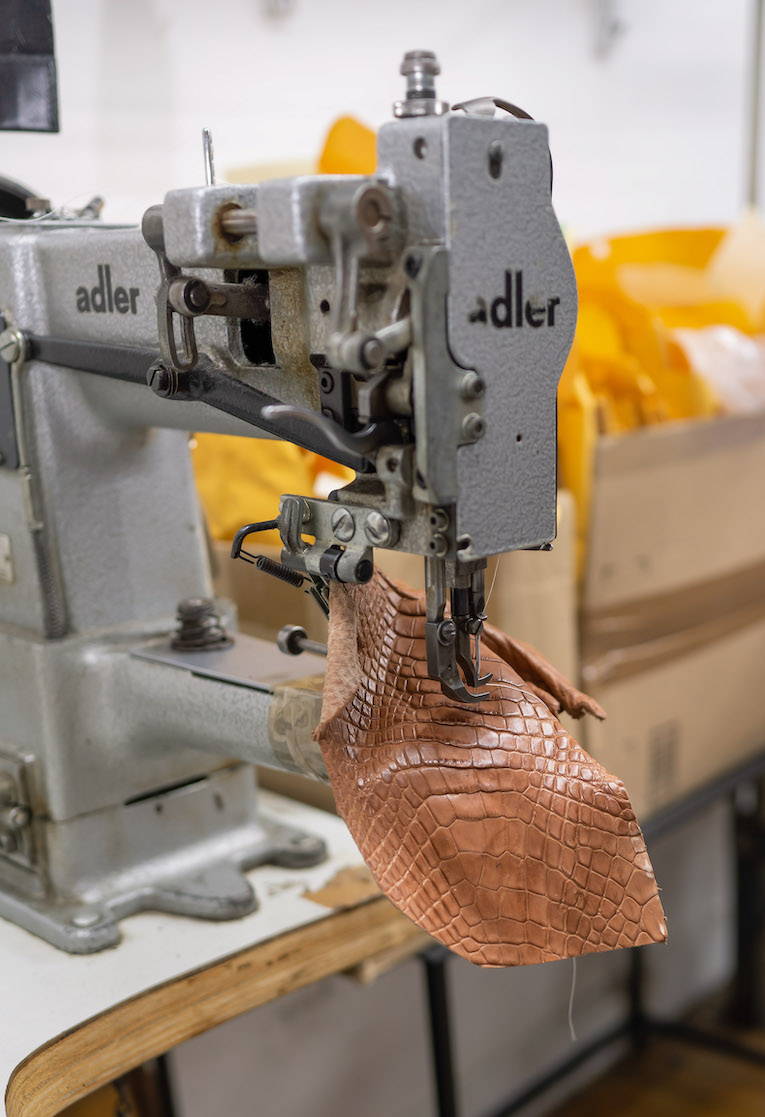 We are committed to sustainable sourcing when it comes to our material selection criteria. Our American wild alligator comes with its own sustainability story. Through the Louisiana Department of Wildlife & Fisheries (LDWF) extensive research, sustainable wild harvest and alligator farming, Louisiana's wild alligator population has increased from less than 100,000 to more than 2 million in the past 50 years.
Researchers realized that to restore the alligator population, its wetland habitat must be saved. Since more than 80% of the coastal wetland habitat in Louisiana is privately owned, LDWF developed a controlled wild harvest program to provide an economic incentive for landowners to maintain or enhance important wetland habitat and protect alligators. The goals of the LDWF alligator management program is to manage and conserve Louisiana's alligators as part of the state's wetland ecosystem and provide benefits to the species, its habitat, and the other species of fish and wildlife associated with alligators. Learn more here.
Thanks to the sustainability success story of American wild alligator, Piper & Skye is proud to create our luxury handbags & accessories with one of the world's most trusted luxury leathers.
Piper & Skye adheres to the animal welfare principles established by the non-profit organization "Business for Social Responsibility" (BSR Principles). Any Supplier providing us with animal materials shall also adhere to such principles and Piper & Skye's company Animal Welfare Policy.
In addition, Piper & Skye refers to the Terrestrial Animal Health Code published by the World Organization for Animal Health (OIE) for animal welfare standards at an international level. We expect our suppliers to fully comply with these standards and global animal laws.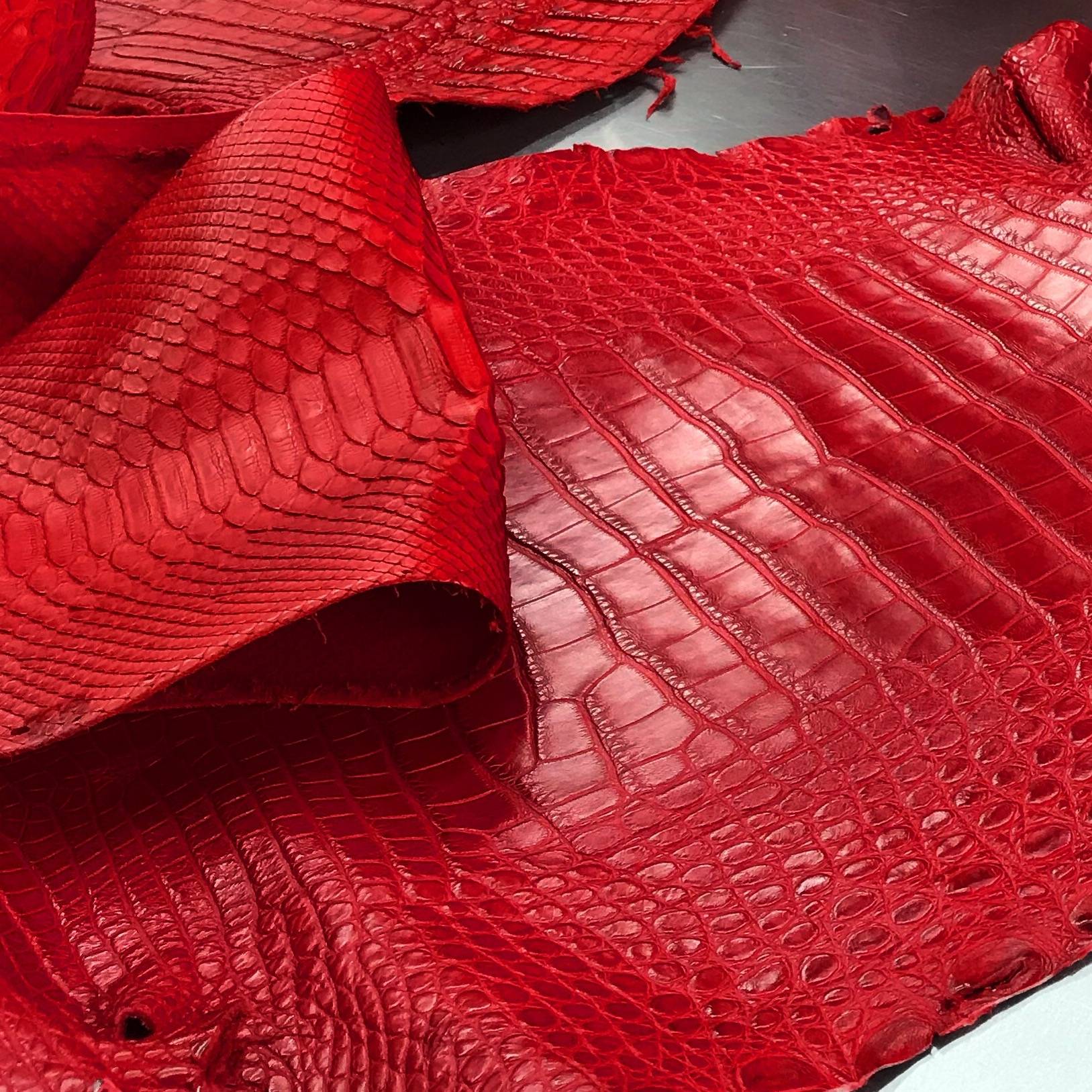 Piper & Skye Quality Standards